Ok everybody, the time has arrived. Honestly, I'm on the edge of my seat. I have no idea how this is going to play out. But before we get to the main event… The winner of Contest #10 in Round 1, "If Jason Statham Made A Disney Film" is:
For those of you curious, here's how the votes broke down:
With that done, it's time to vote on a Round 1 winner! What I'm gonna do is post all the previous winners that's allowed to win the prizes (meaning Dylan's and Rachel's wins won't be posted) and the topics that correspond and what you have to do is vote WHO, overall, did the best job. And by best you can go by overall quality and/or funniest. Whatever you want to use, just vote. And try to be fair. Here we go. 
#1: If Michael Bay Remade Classic Films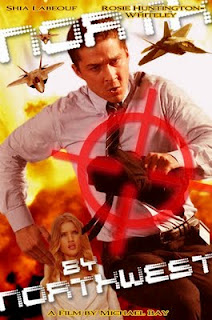 #2: If R-Rated Films Were Turned Into Children Films(Originally won by Rachel, so I'm putting the second place winner here)
 
 #3: If Wes Anderson Made A Superhero Films